Designed by the naval architect Marc Lombard, she offers an incomparable comfort under sail. The development and research department of Privilege Marine has been intensive in the interior design for offering more flexibility. Privilège went back to the drawing board
with the beautiful new Signature 650.
Every element of the design was studied, refned, improved, until the team was finally satisfed. The result is a luxury bluewater catamaran like no other. Across its entire 65-foot length, the new Privilège Signature 650 exudes confdence, style and comfort.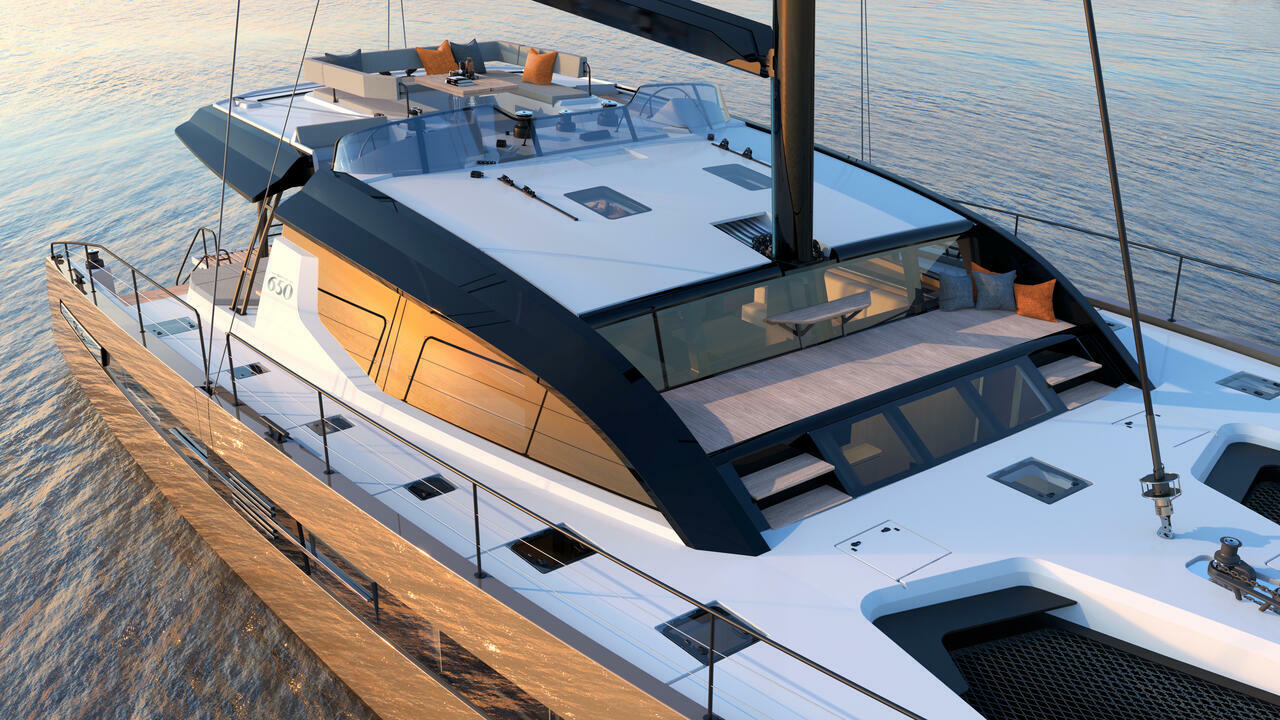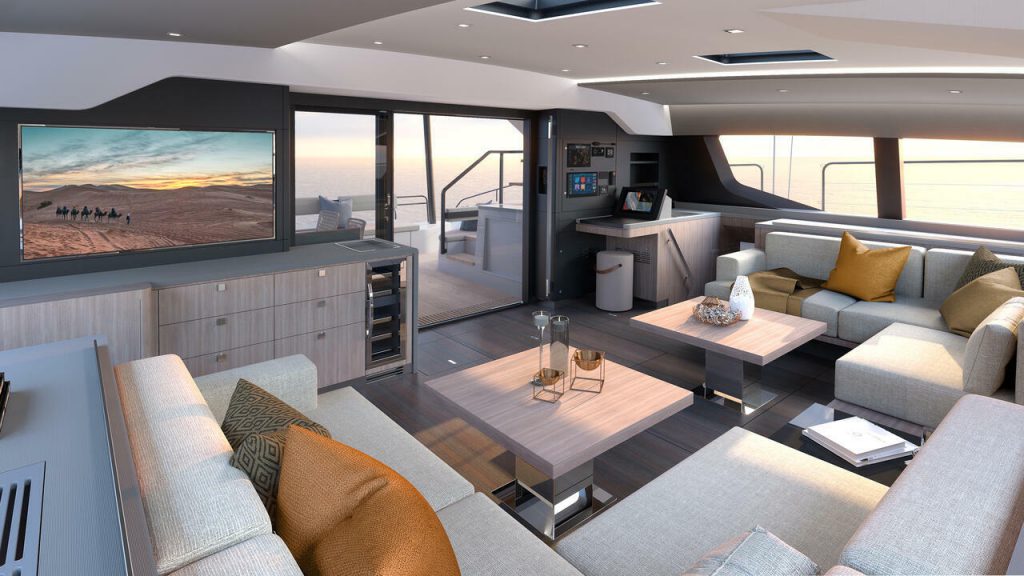 One hundred small details add up to a truly compelling bluewater catamaran. We were determined that the foredeck should be flush, so the rostrum has no profle. We've made the windows at the forward end of the saloon larger than on previous models, admitting even more light. And we've built in a luxurious sunbathing area here, on a teak-lined bench that is protected on both sides from wind and from prying eyes.
 Displacement light ship
29.0 t
 Design
Cabinet Marc Lombard/Darnet Design